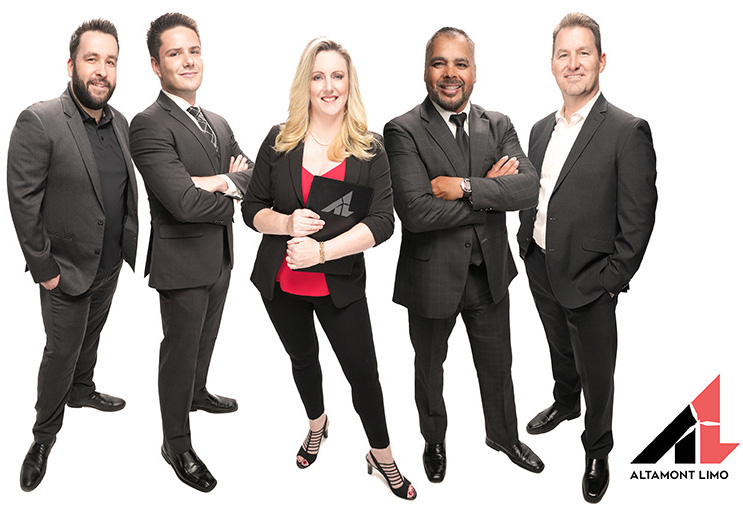 Altamont Limo is a sister company to the multi-award winning Amos Productions, a special event company located in Livermore, CA for over 30 years.  In 2018, owner and founder bought his first limo to cater to the same community as the production company.
"Starting a limousine business is really not that easy", says Jody Amos, "with all the new regulations in California there are many hoops to jump through before getting started.  There are several permits and licenses to obtain, as well as ongoing drug, alcohol and background checks on all of our drivers – but that is a good thing, as SAFETY is a big part of our Core Value!"
Exceptional Service: We are committed to providing the highest level of service to our clients. We prioritize their comfort, safety, and satisfaction at all times.
Professionalism: We maintain a team of experienced and well-trained chauffeurs who are courteous, punctual, and reliable. We strive to uphold the highest standards of professionalism in every interaction.
Luxury and Elegance: We offer a fleet of luxurious and well-maintained vehicles that exude elegance and style. Our commitment to luxury ensures that our clients experience the utmost comfort and sophistication during their journeys.
Safety and Security: The safety of our clients is paramount. We adhere to rigorous maintenance standards and employ comprehensive safety measures to guarantee their well-being throughout their limousine experience.
Customization and Flexibility: We understand that every client has unique preferences and requirements. We provide customizable options to tailor our services to their specific needs, ensuring a personalized and memorable experience.
Reliability and Punctuality: We value our clients' time and understand the importance of punctuality. Our chauffeurs are punctual and strive to provide reliable transportation services, ensuring our clients reach their destinations promptly.
Attention to Detail: We pay meticulous attention to every aspect of our services, from vehicle cleanliness to client preferences. We believe that the small details can make a significant difference in delivering an exceptional experience.
Community Engagement: We actively contribute to the communities we serve. Through charitable initiatives and partnerships, we seek to make a positive difference and give back to society.
These core values form the foundation of our limousine company, guiding us in delivering exceptional service and creating memorable experiences for our clients.